MY FM 7th Annv Live Band Concert In Genting (Part 2)
Sunday, September 18, 2005
Here comes the second part (first part
here
). When
Li Jiu Zhe
sang BEP's
Where's The Love
, the audience got up and danced along. His performance was great, totally entertaining!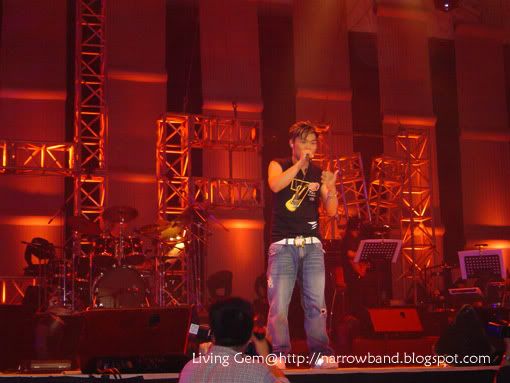 This is one cool act we don't usually see...: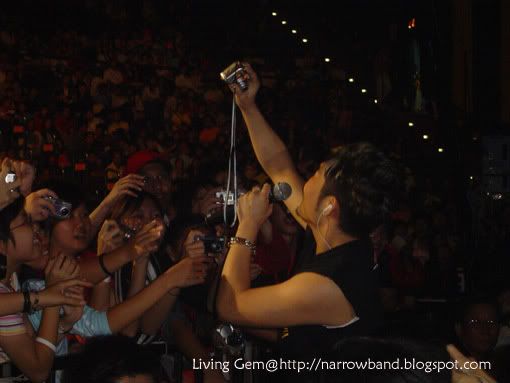 I recorded a short video clip of him walking through the crowd - and boy how the crowd loved him!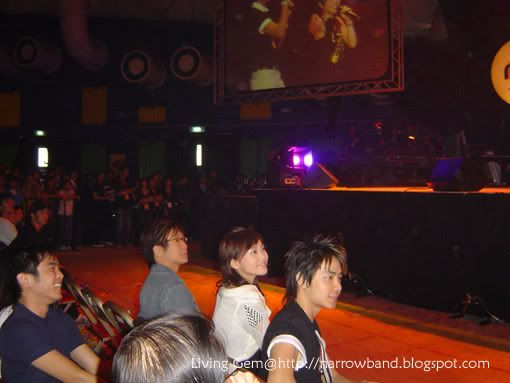 Ah...
Ping Guan
,
Jin Sha
and
Zhong Shen Zhong
in the front row.
William Xin Wei Lian
, posing with the grand piano.
He sang
Moment Mei You Ni
, which was very nice! *Grins*
Zhang Dong Liang
and
Cai Chun Jia
.
Zhang Dong Liang
fanatics...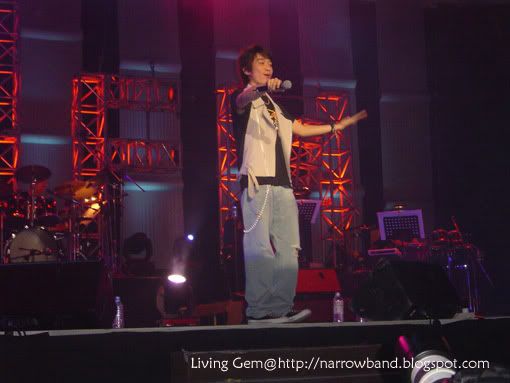 His songs are so popular everyone could sing along! They included
Dang Ni Gu Dan Ni Hui Xiang Qi Shui
, his new songs
Zhi Zai Hu Ni
and
Ri Ri Ye Ye
.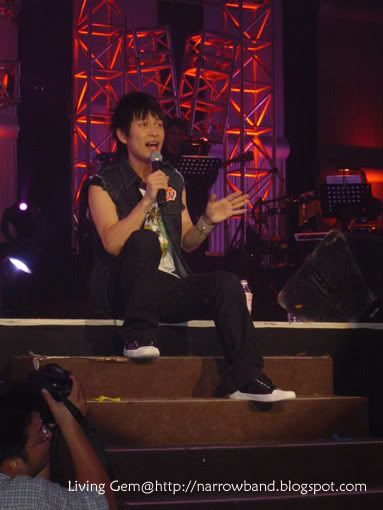 Zhang Zhi Chen
appeared again towards the end of the show, belting out his latest,
Kuai Le
. The music video of this song was repeated at least 3 times earlier (before the show started). I think they were trying to make everyone practise singing the song; its lyrics was even provided in a heart-shaped handout!
The End.
Excuse me for the lousy captions :p My
project
turned out bad today. Sigh.
Presentation has been postponed to tomorrow. Gonna go work on it now. Double sigh.