Karaoke Redefined
Friday, November 04, 2005
I did one of the craziest things ever done in my whole life last night. Our Telok Gong dinner was a disappointment. So to compensate that, we adjourned to Steven's Corner where some of us got stucked in some Pasar Malam jam. Eventually, we settled for a supper in Sri Petaling before heading back to Summit for some serious 'fun'.
No we didn't travel all the way there just to sing K. Heck, we didn't even know there was such a thing in Summit. There were 6 cubicles, each could barely fit 4 people inside. It has a TV set, two microphones, two chairs, and a bigass collection of songs.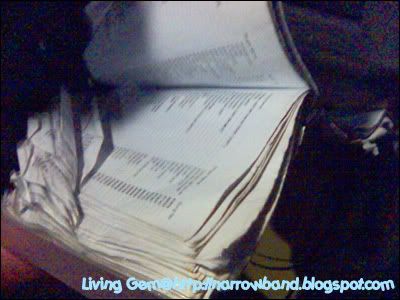 That's what I'm talkin' about. I didn't browse, was too busy snapping pictures. Toong held one mic, Anton held the other. Big Lim was the one holding that file. Thick, yeah. And there were two of them.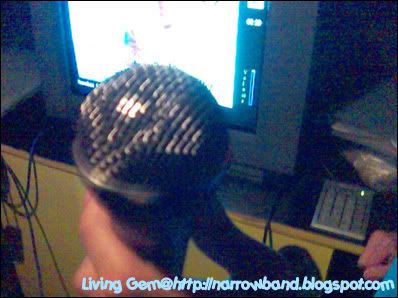 Before we went in, there was a guy who sang alone in one of the other rooms, and we thought "Oh man how sad". Little did we know that it could turn out to be so fun! Four of us cramped into that lil room, closed the doors and started scccrreeeeeeaaaammmmiiinnnnnn' away to some gay tune Big Lim and Anton picked. Toong almost laughed his head off.
The rest of the dudes (KC, Cheah, Mika and Jimmy) stood outside, which was a good thing because other people (strangers) wouldn't crowd around outside and check us out. I mean after all, we were screaming into the mics man. Four of us. That'd draw a considerable amount of attention, no?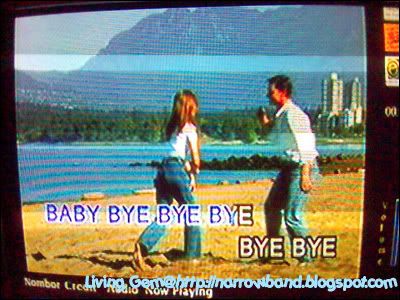 Yeah man. It just couldn't get any gayer, man. Awesome video which had got nothing to do with the song. Who needs Songbird KTV or RedBox Karaoke when you have one of these.. er.. What's it called, ah... "Sing a Song"? Right. It was RM1 per track. We did only one song, and fled before any chicks came.