Dong Zhi 2005
Sunday, December 18, 2005
This year's Dong Zhi (冬至), or the Winter Solstice Festival, falls on December the 21st. Today we've already begun kneading and rolling out the little glutinous rice balls, known as
tang yuan
(汤圆). We used different colours to make 'em appear nicer, less boring ;).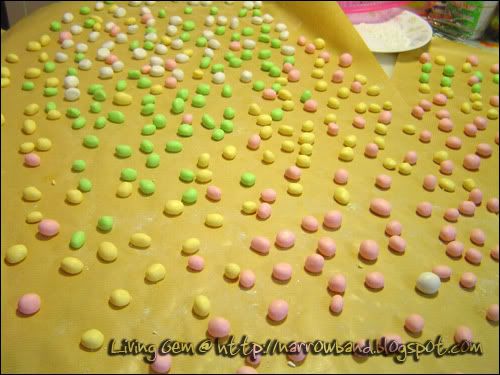 Dong Zhi is celebrated by the Chinese (usually Southern descendants - I think), to mark the arrival of winter. It is a festival where family members get together and celebrate the past good year. There is no wonder why it is the second most important festival in the Chinese calender. The name
tang yuan
also sounds like '
tuan yuan
' (团圆), which means 'reunion'. Hence, eating
tang yuan
also signifies family reunion and unity.