Ferrari F430
Friday, November 12, 2004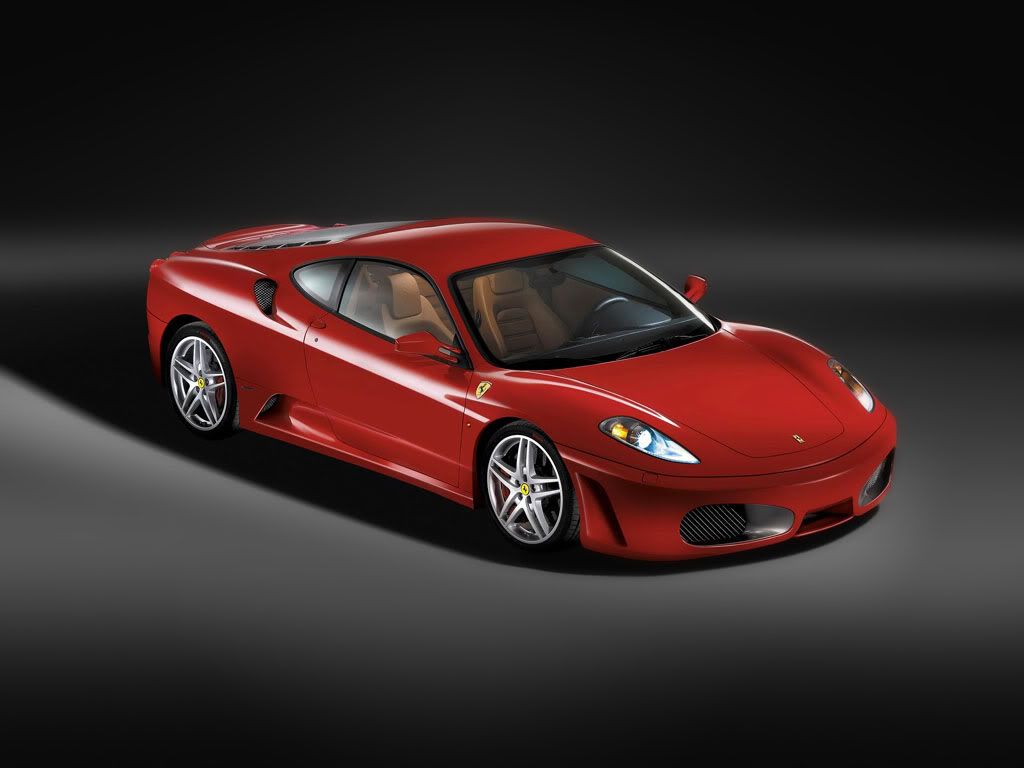 Dad came across a video streaming of the F430, and he told me to check it out as well. I knew Ferrari launched the much hyped F430 (a successor to the Ferrari 360 Modena) a coupla months back, but only today have I seen its video (5.4MB). There're more videos available out there, especially in forums (just do a random search at Google).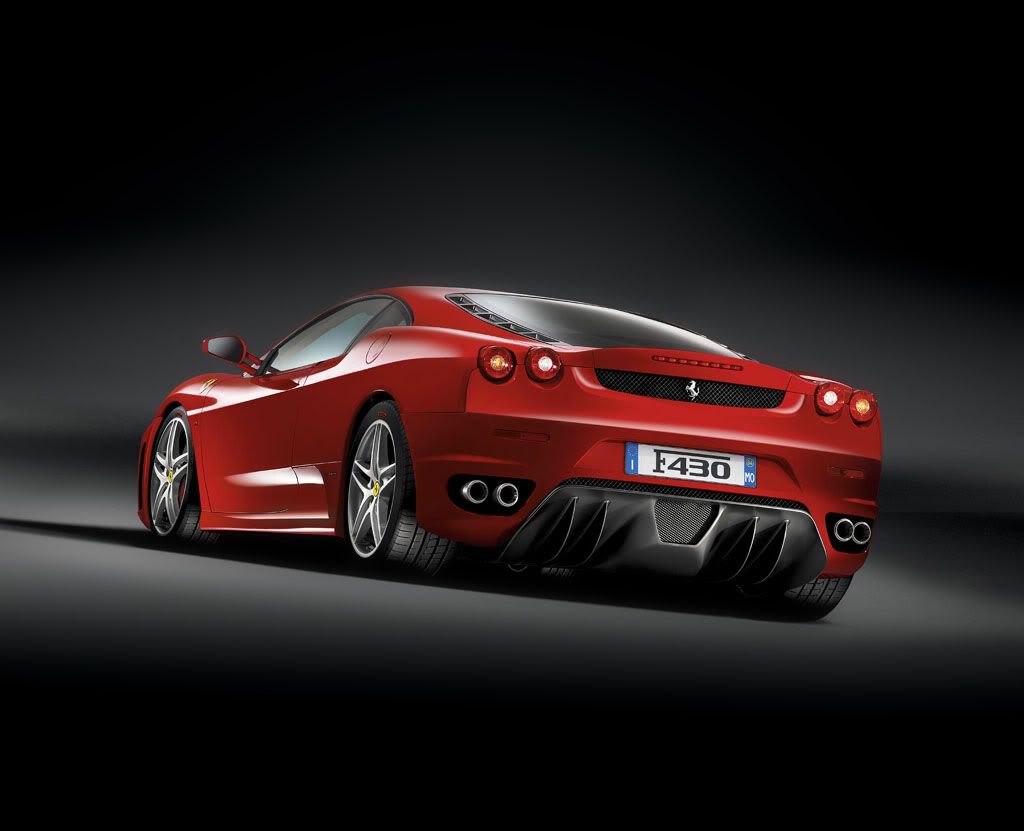 Its design is controversial - feature an Enzo tail, and a shark nose, many call it ugly. Whatever it may be, this car shares wind tunnel testing as well as aerodynamics design methods with Ferrari's Formula 1 division, which has, to date, won 6 championship titles.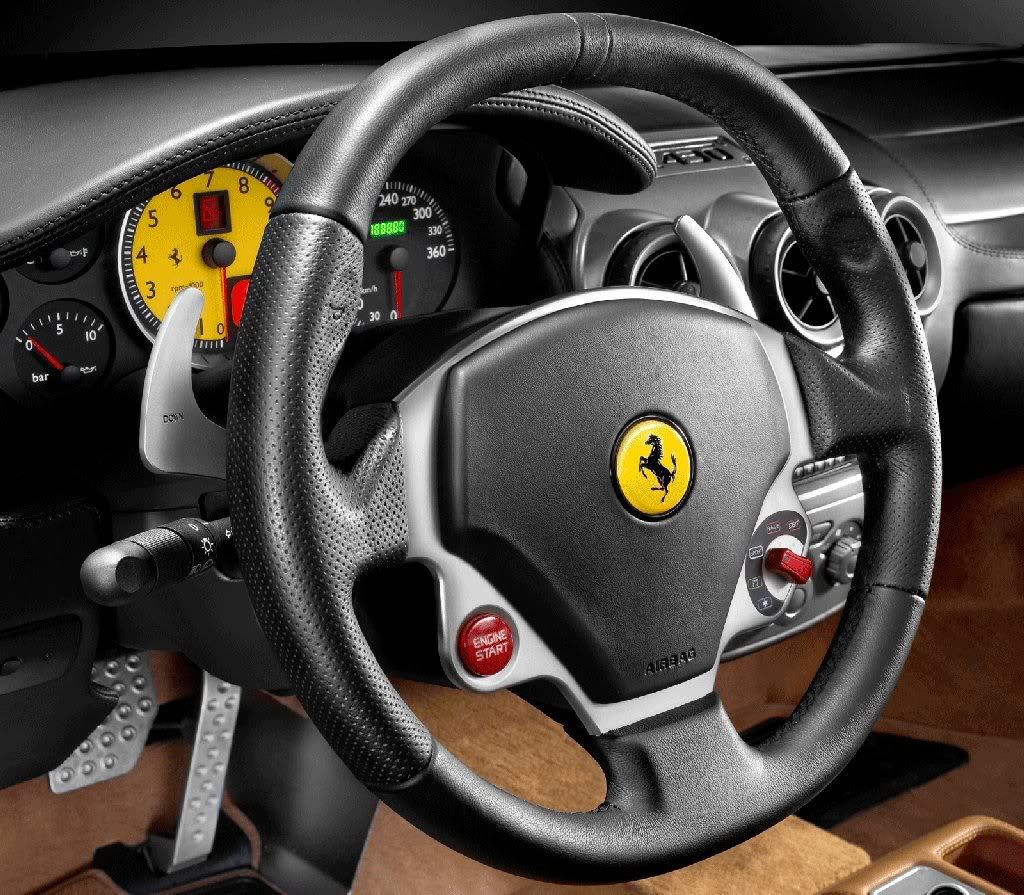 The F430 features a 6-speed sequential manual gearbox (the conventional manual transmission is optional). The sequential gearbox - also dubbed the "F1" transmission - simply means it's a manual transmission minus the clutch pedal. Also noticeable is the engine Start button mounted on the wheel - a novelty.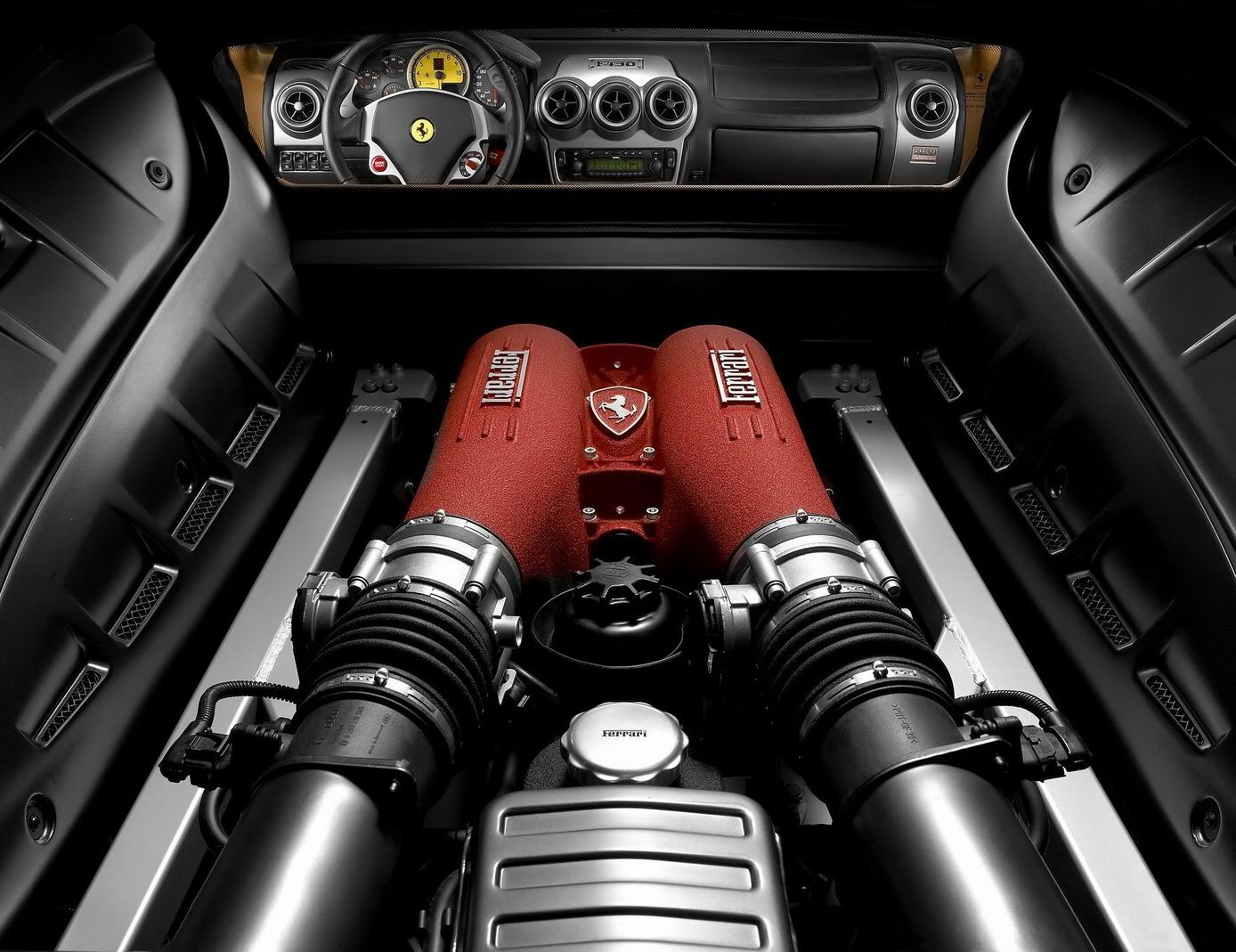 490 horsepower at 8500rpm, 4.3-litre, new V8 engine. Forbes.com was quoted:
"For those who have never driven a Ferrari before, the engine starts at low speeds by making the sort of deep growl you expect from a race car. But as you mash the throttle, you don't get a predictable automotive "vroom vroom." Instead, you hear the growl develop slowly into a wail, and then into a piercing scream. Heard trackside at races, Ferraris emit a deafening banshee wail. In the driver's seat, thanks to that sky-high redline, you seem to hear the engine saying, "Go ahead. Keep pushing me. I dare you. You'll buckle before I do.""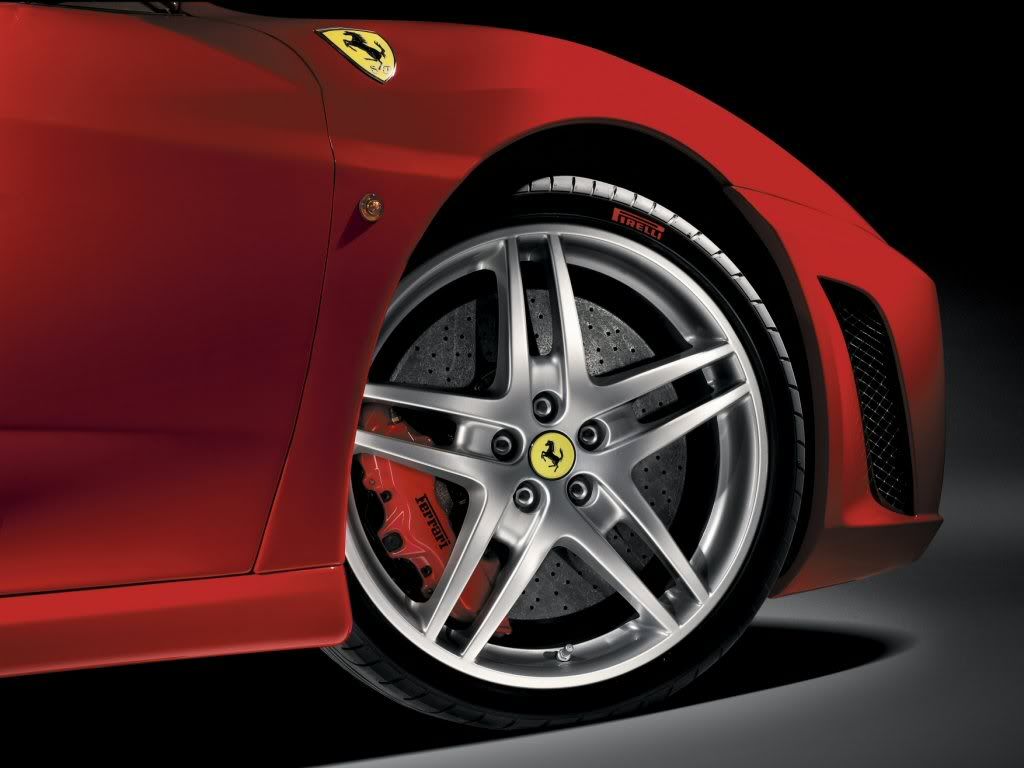 Humongous ceramic brakes are used here, the same ones used on the Enzo. They weigh twice as heavy as conventional steel brakes. The F430 is fitted with 19" wheels, with optional Goodyear run-flat tires (which can run temporarily while punctured).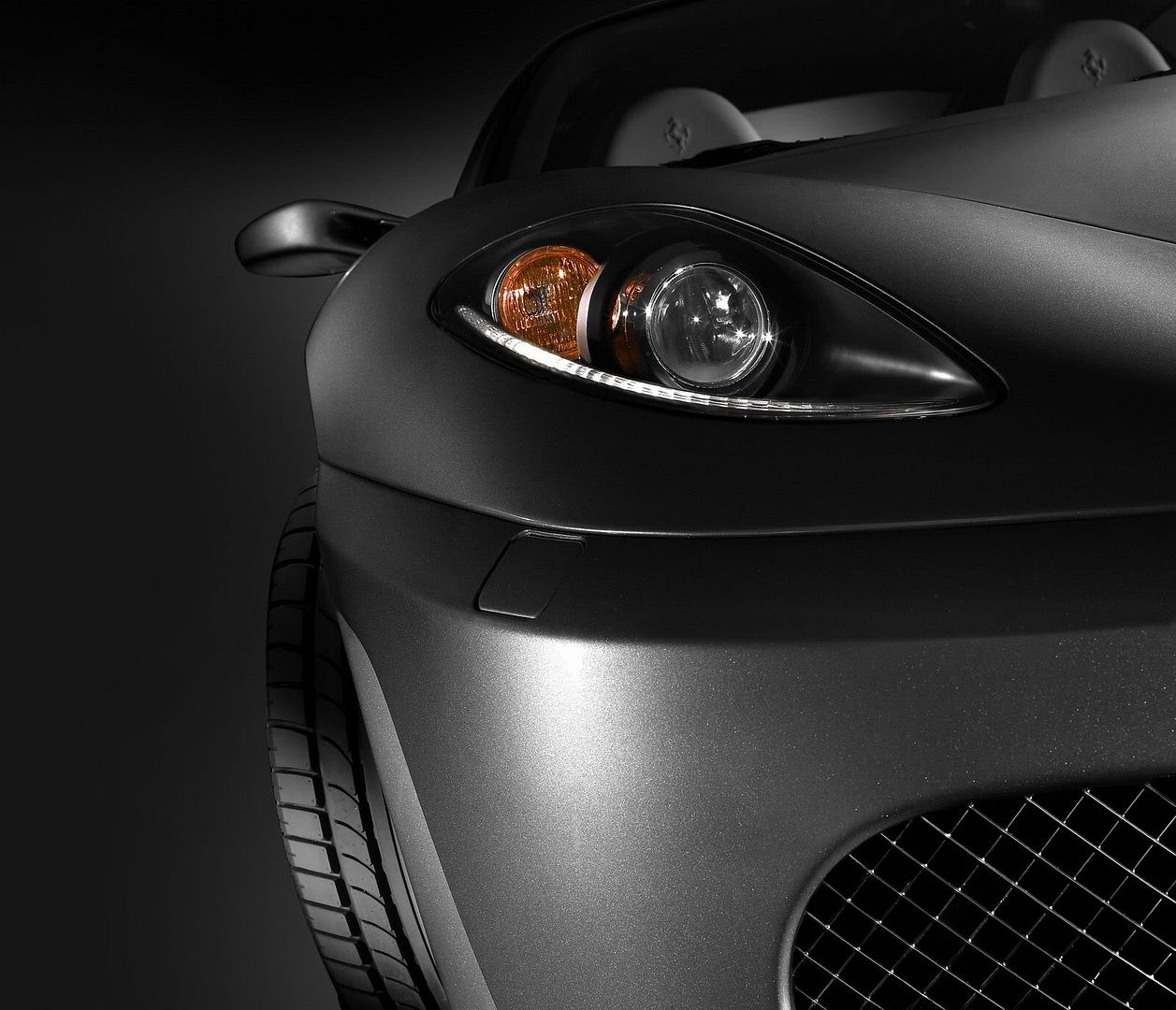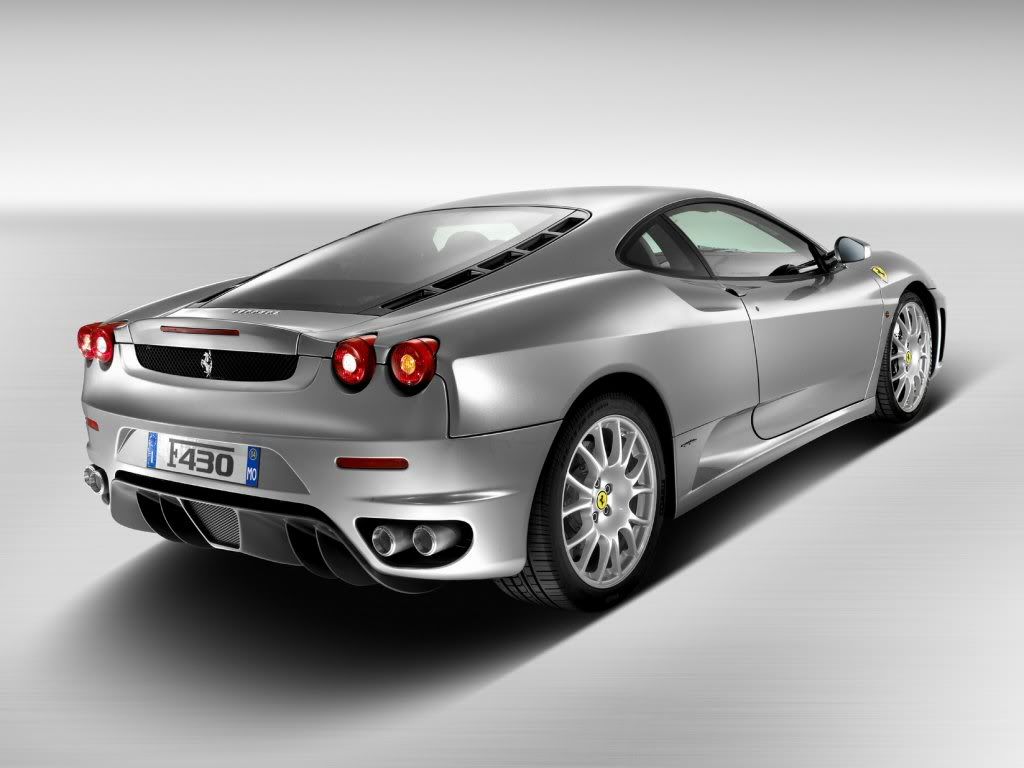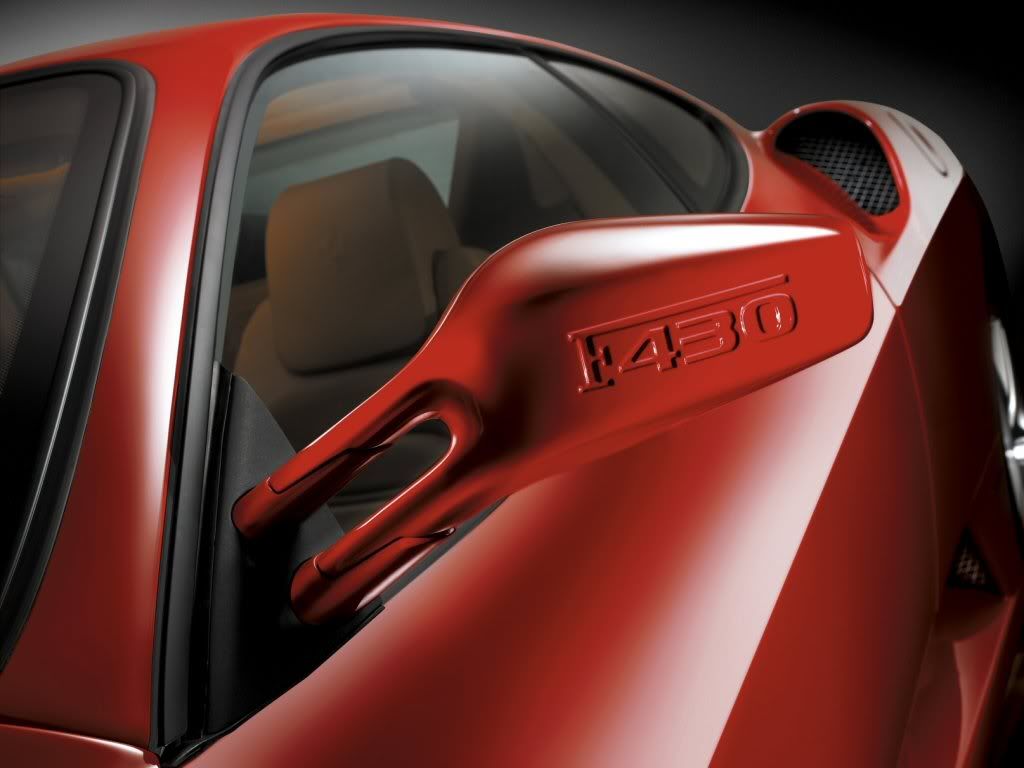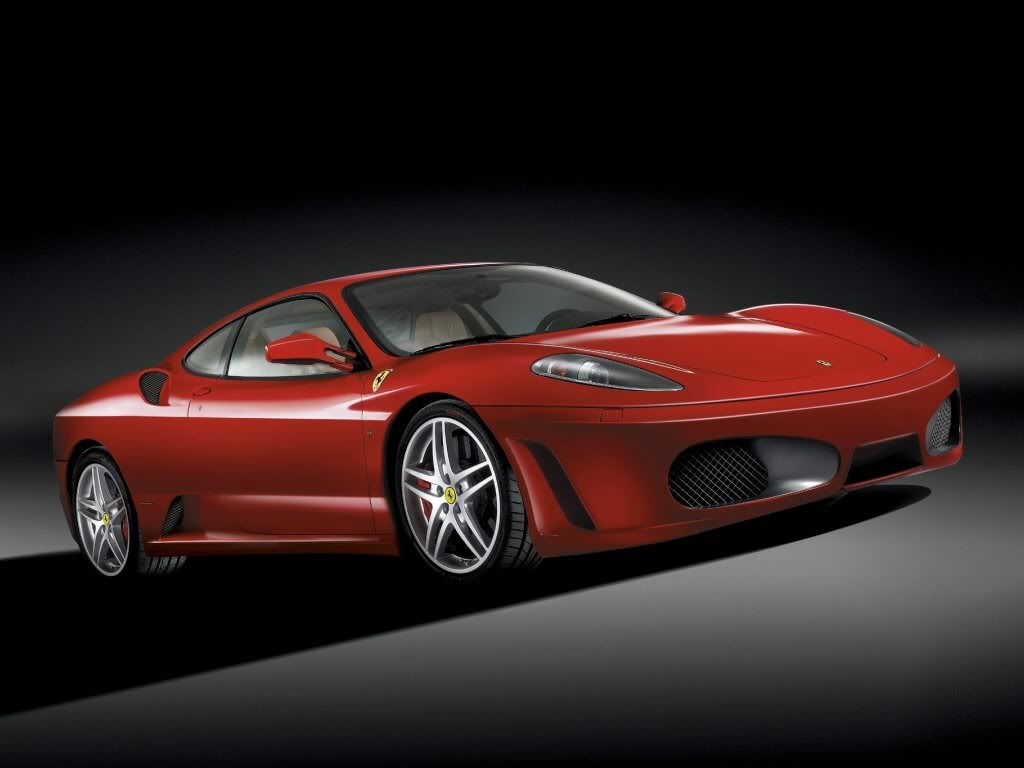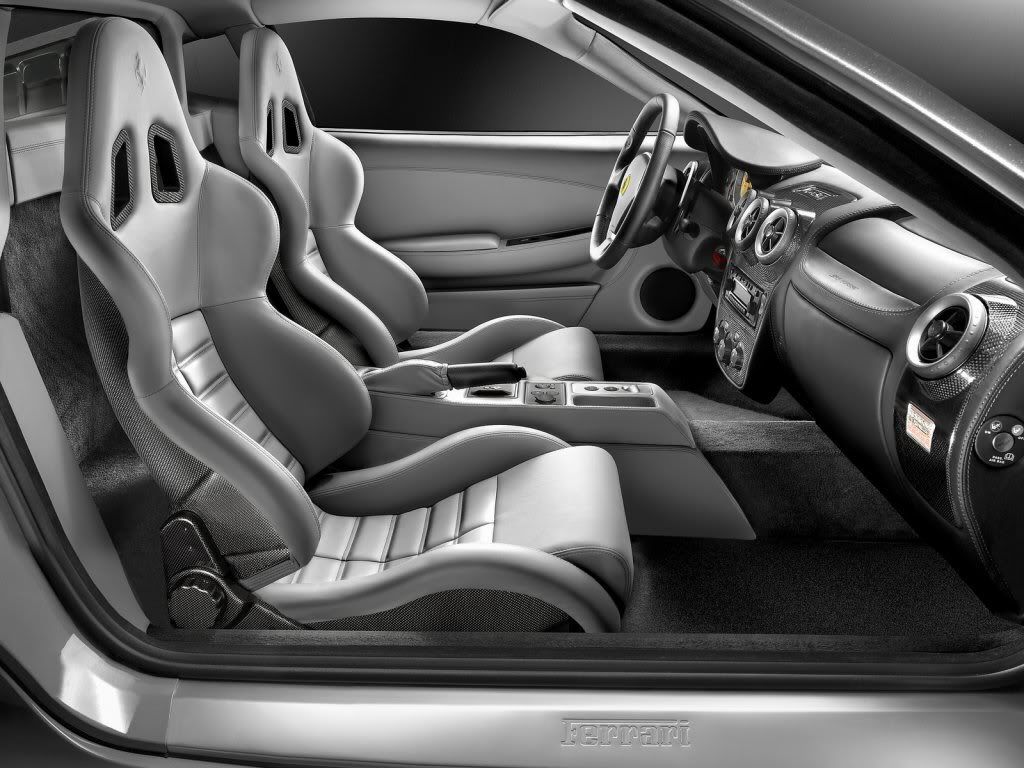 All pictures posted are high-resolution wallpaper jpegs. For a complete review, you may go here.